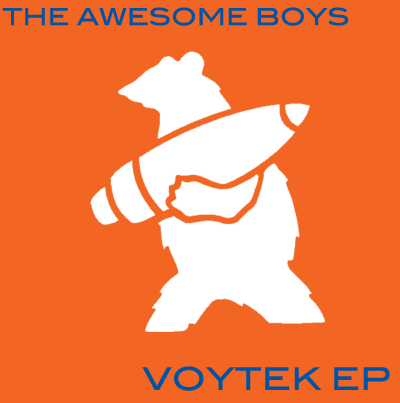 5. H.E.L.P.E.R. Goes to Vice City
(to download songs: right-click on song titles and select "Save As…")
Voytek represents the first six Awesome Boys songs that might potentially be interesting to the wider world. There are lots of other Awesome Boys songs, but maybe not so interesting. We'll see.
All songs by The Awesome Boys except "the Card Cheat," by Joe Strummer and Mick Jones.
The Awesome Boys are: Aaron Schiel (vocals, guitar, Kaossilator), Jon Maxwell (guitar), Dan Siegel (drums and electronic percussion), and Josh Browne (bass).
Or Keith Pille is the Awesome Boys. whichever you choose to believe.
Recorded in Oi Kitty Studios, Minneapolis
Also potentially of interest:
nowhereband.org
derailleurtheband.com